In some special cases, such as having multiple sensors deployed in similar environments, you might want to apply the same calibration settings to all sensors without going through the Ground Truth collection for each individual sensor location.
For this purpose, go to the sensor location that you want to manually calibrate, and navigate to Calibration > Calibration applications. Then, choose "Create manual calibration"

In the Manual calibration dialog box, set the desired parameters and apply calibration.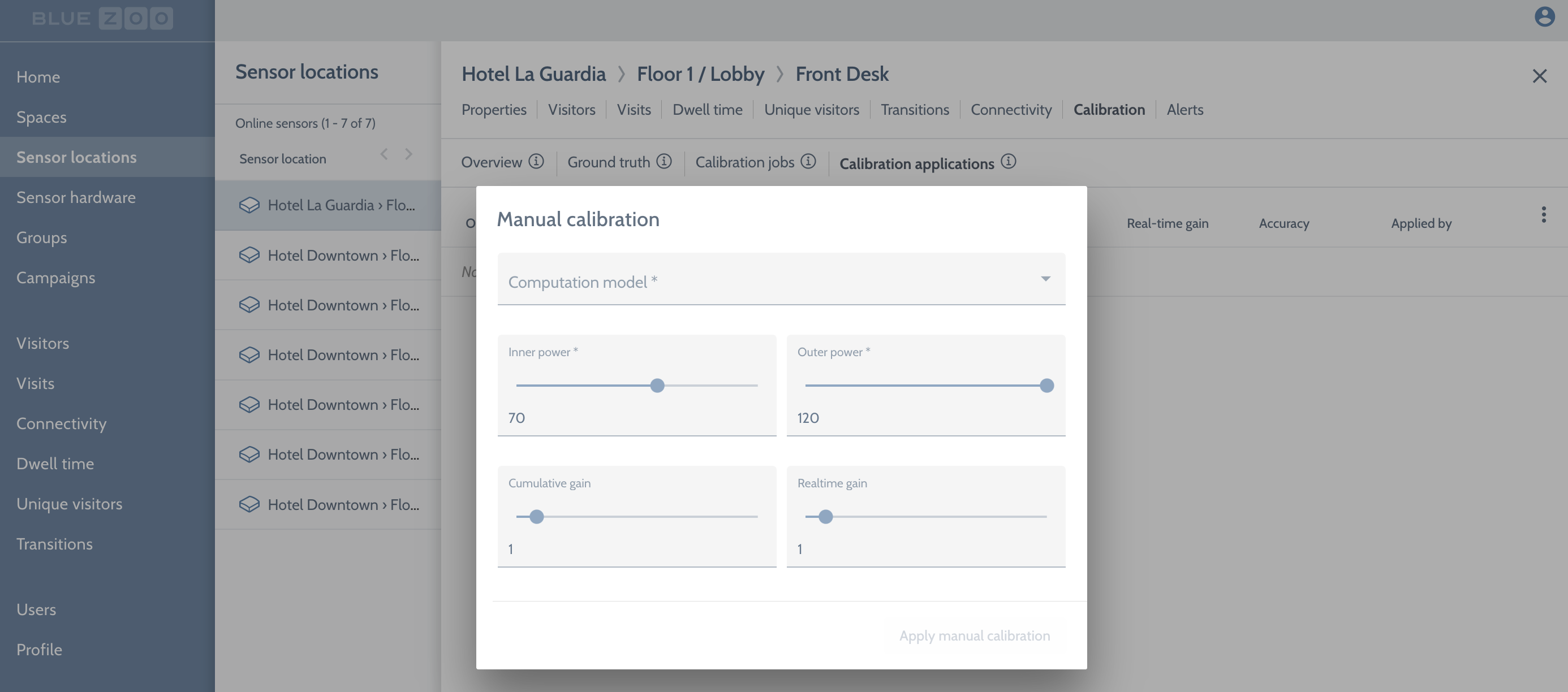 If you need to deploy calibration settings to a large number of sensors, contact our Customer Success team to proceed with a bulk import.