The BlueZoo Foot Traffic Analytics mobile application allows sensor onboarding and the collection of ground truth data for sensor calibration and audit.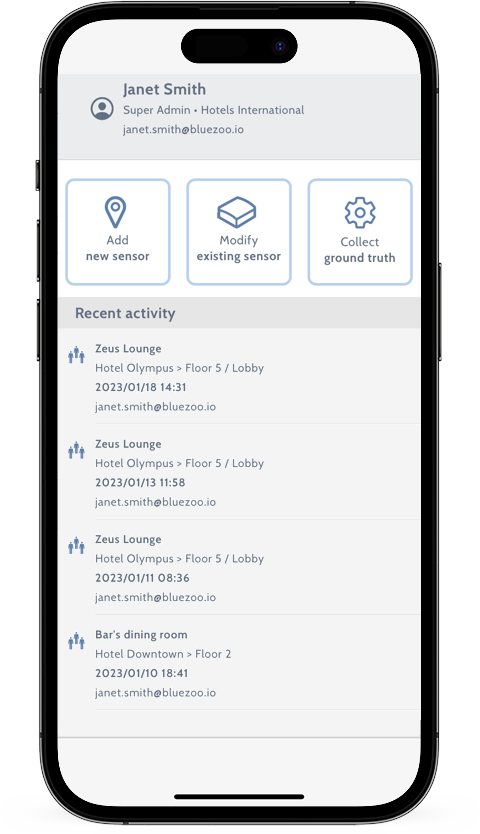 Ground truth collection is the process of collecting counts of human presence in the target detection zone around a sensor location. These counts are collected by people using this mobile application and are compared to counts calculated by the BlueZoo sensor.
During the calibration process, sensor parameters are modified so that the calculated occupancy matches the ground truth. During the auditing process, calculated occupancy is compared to ground truth to verify accuracy.