Watch this video to onboard a BlueZoo sensor or follow the step-by-step instructions below.
Step-by-step instructions:
1. Sign in to the BlueZoo Foot Traffic Analytics mobile app using your BlueZoo account credentials.
2. Go to "Add new sensor"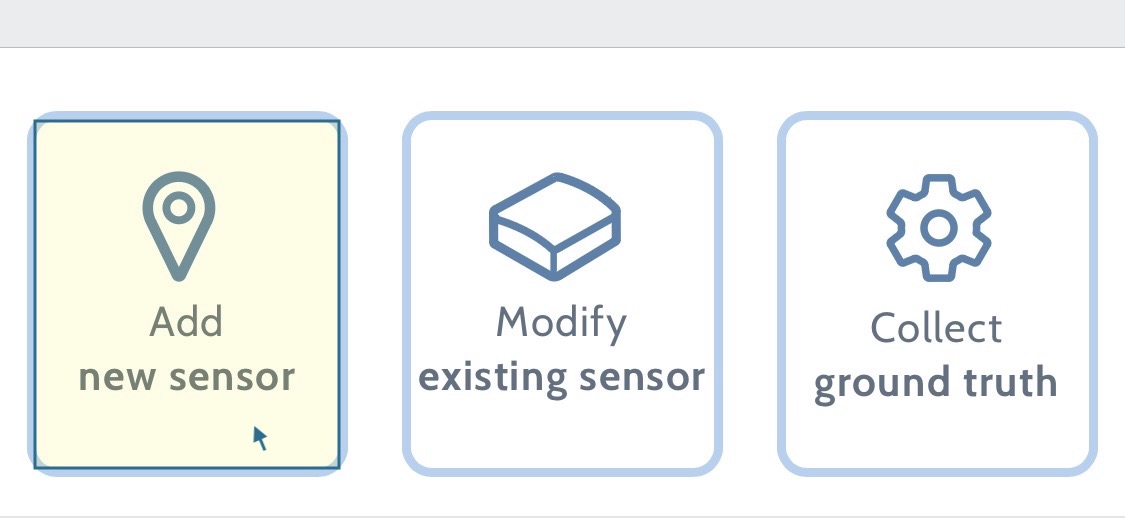 3. Scan the QR code given at the back of your sensor OR enter the sensor MAC address manually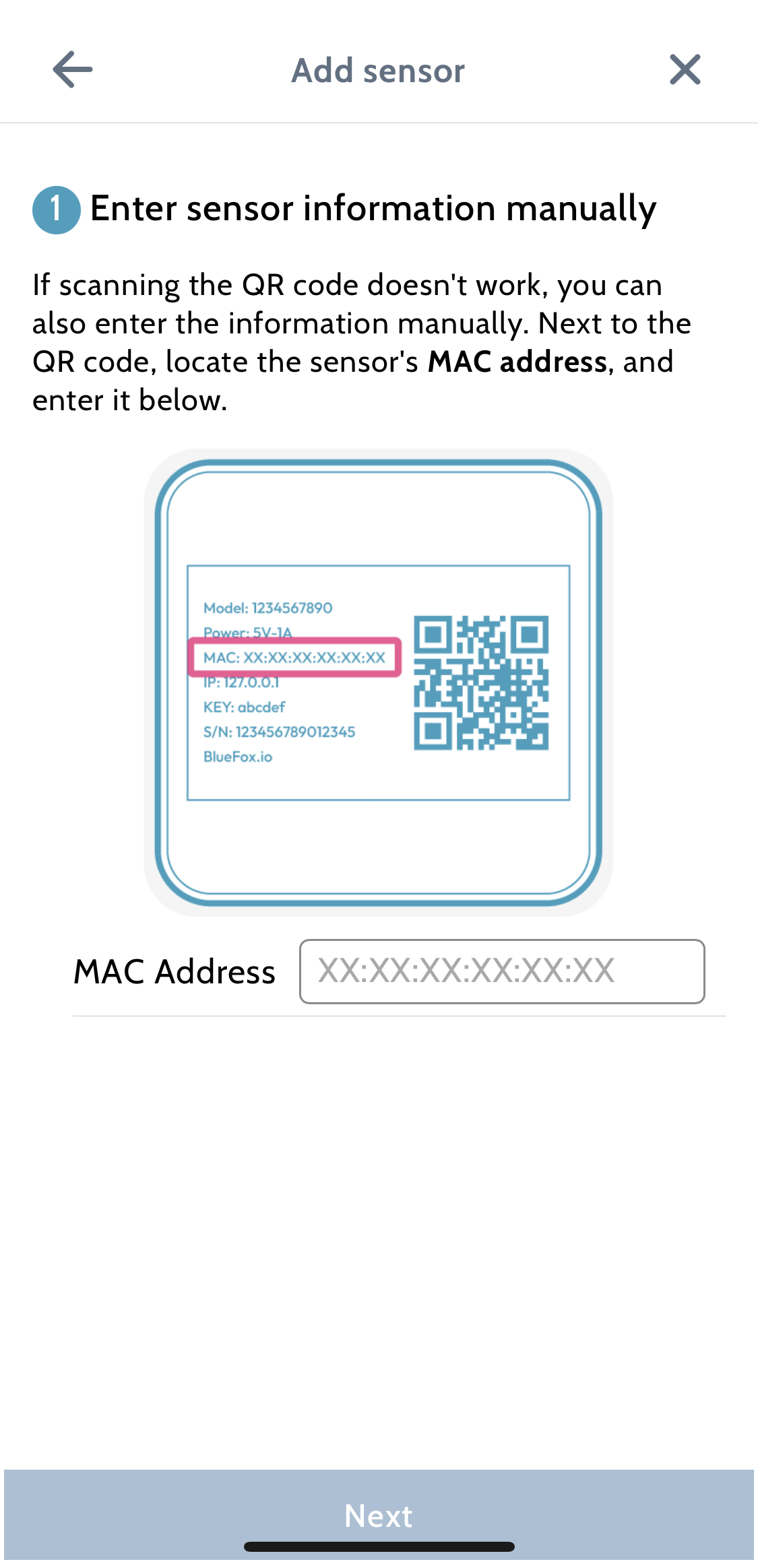 .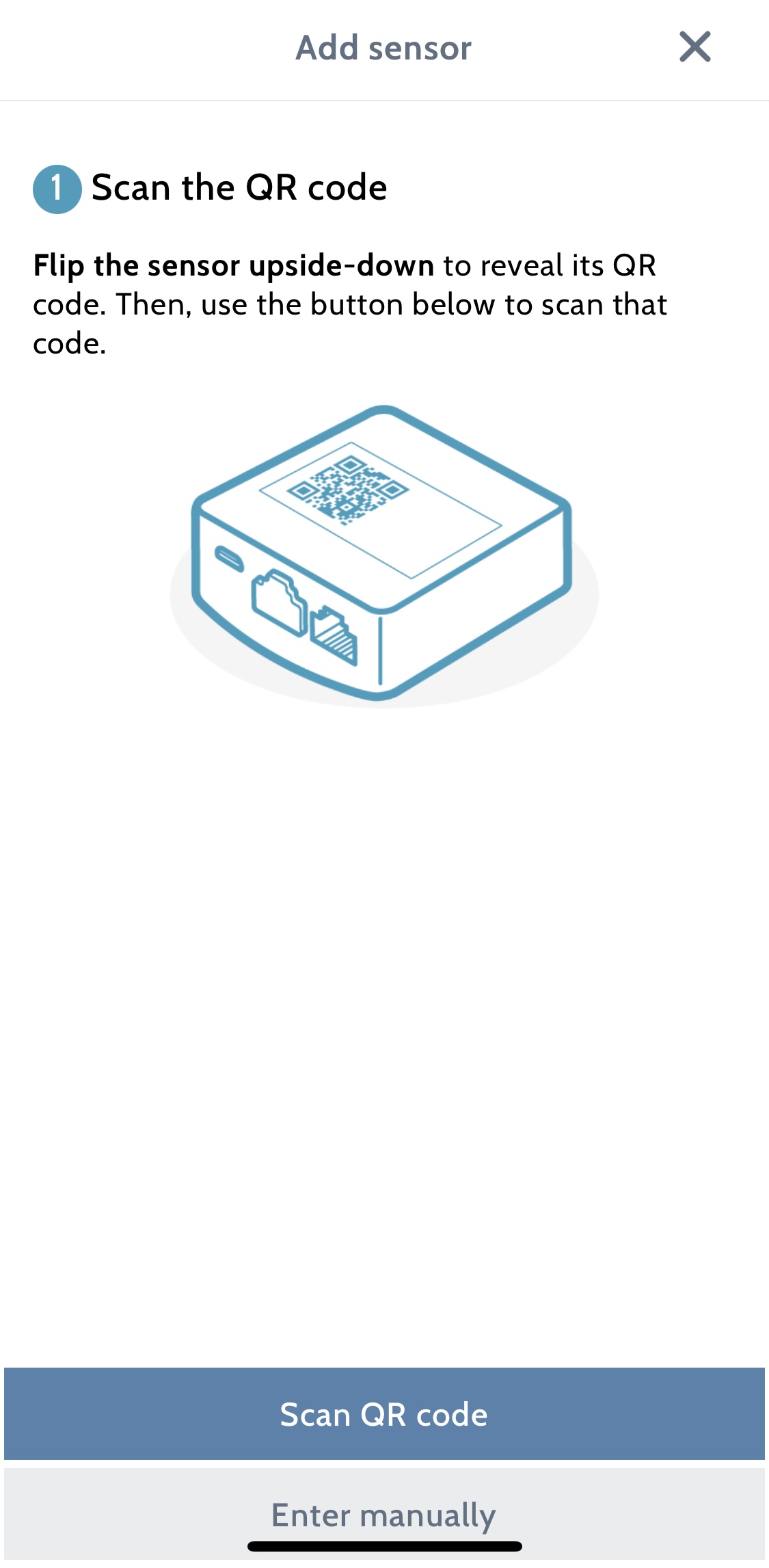 4. On step 2, Name the sensor and select a space it belongs to and click on "Next" at the bottom of the screen. Please note that this can be modified later under "Modify existing sensor" option in the mobile app or on the BlueZoo dashboard.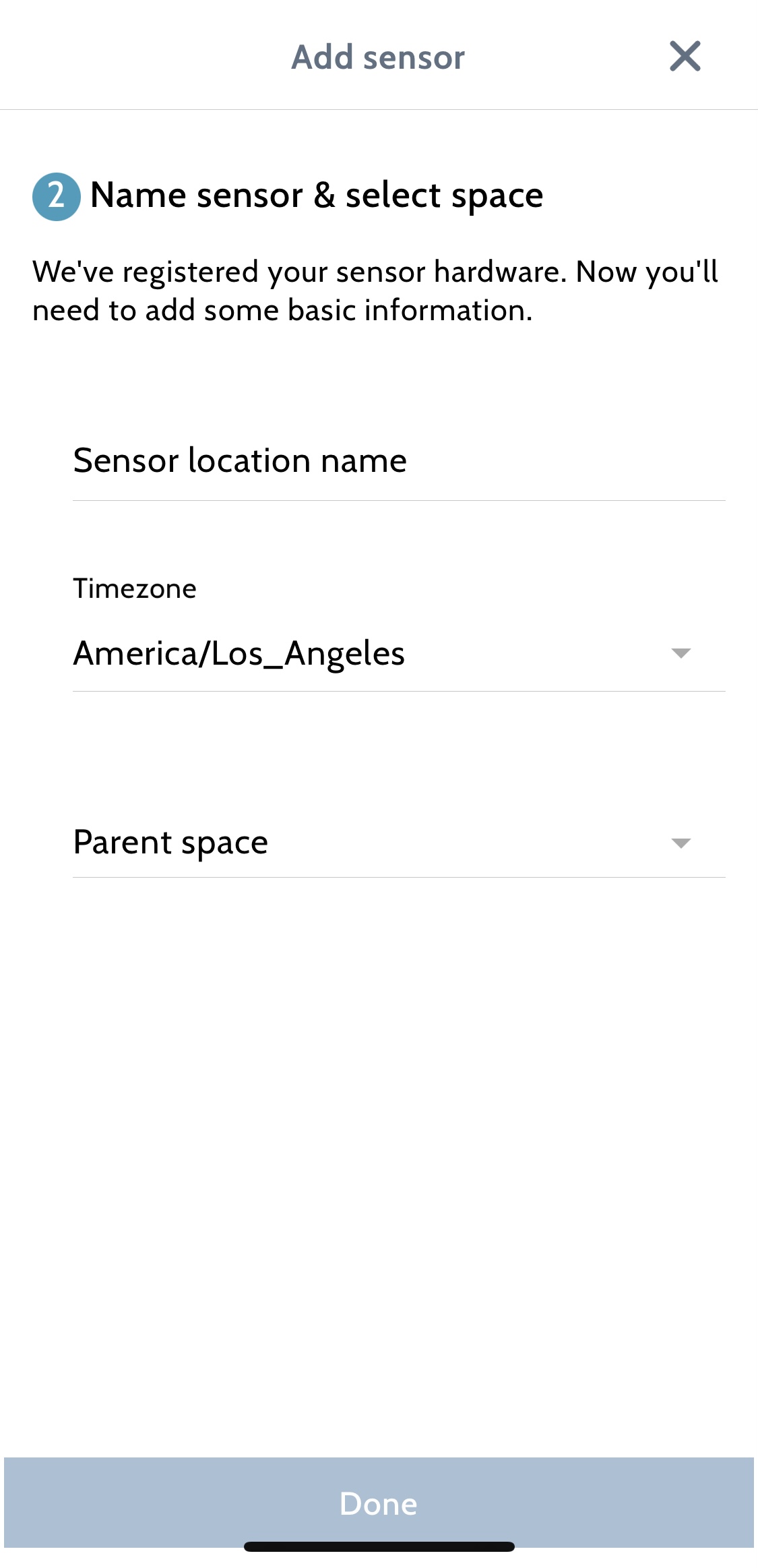 5. On step 3 and 4, select appropriate backhaul connection type for the sensor and click on "Next" and "Done" at the bottom of the screen. The 3 options to choose from are Ethernet, Wi-Fi and 3G/4G (cellular)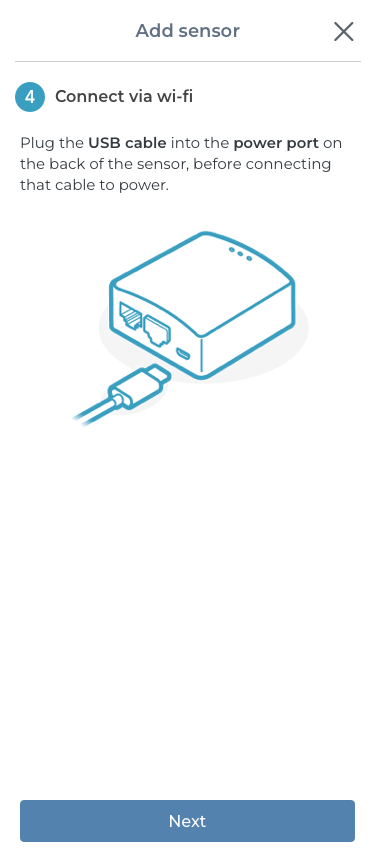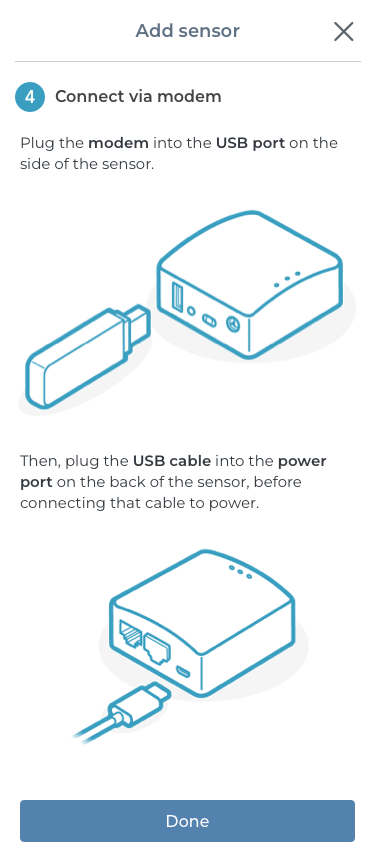 5. Once the sensor status shows up as online, calibrate the sensor to finish the setup.